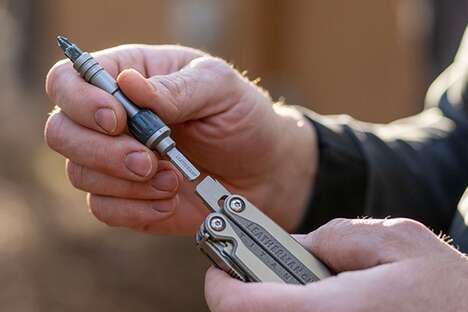 Multitools have surged in popularity in recent years as consumers seek to stay prepared for a range of small DIY tasks, so the Leatherman Ratchet Driver has been created by the brand to help further enhance its various everyday carry (EDC) accessories.
The tool will work with any of the brand's existing multitools that have integrated bit holders and will fit right into place to provide users with an enhanced way to tighten or remove stubborn screws. The ratchet measures in at 3.26-inches in length to help it easily reach a number of hard-to-reach screws no matter what kind of job is being done.
The Leatherman Ratchet Driver can be easily set to work in either direction thanks to an integrated switch.