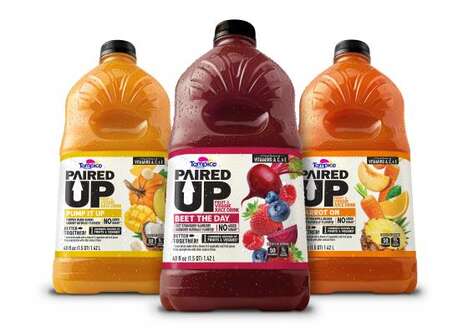 The Tampico Paired Up drinks are the latest offering from the brand that are positioned as a better-for-you option for consumers to pick up as a healthier alternative to existing shelf-stable varieties on the market.
The drinks come in three flavors including Beet the Day, Carrot On and Pump It Up, which will all provide one combined serving of fruits and vegetables per eight-ounce serving. The drinks contain no added sugar or artificial sweeteners as well as no artificial colors, flavors or preservatives in the mix.
The Tampico Paired Up drinks contain 100% of the recommended daily serving of vitamin C along with being a good source of vitamins A and E. The drinks come in 48-ounce bottles with a suggested price point of between $2.99 and $3.99.