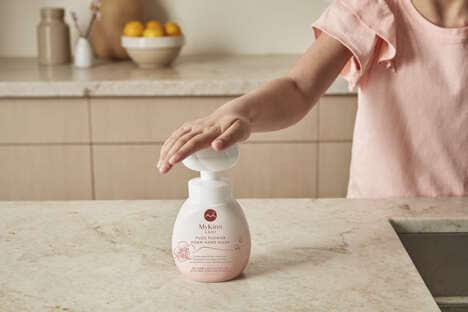 The foundation of MyKirei by KAO draws from the Japanese Kirei philosophy that caring for yourself, your society and the world around you makes life more beautiful. The reusable Yuzu Flower Foam Hand Wash bottle exemplifies this approach, as the dispenser deposits foam in the shape of a flower.
MyKirei by KAO kicked off a new program with TerraCycle to support the development of healthy hygiene habits in kids. The Healthy Hands campaign has a handwashing curriculum that turns the daily task into a fun activity, so that kids learn the importance of caring for themselves and minimizing the spread of germs.
The MyKirei by KAO Clean Routine Healthy Hands Kit contains the Yuzu Flower Foam Hand Wash, plus a UV light germ detector box.