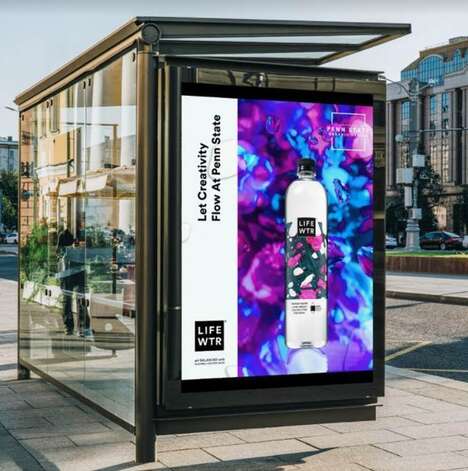 Following the cancellation of many internship programs last year due to the ongoing global pandemic, Penn State and LIFEWTR moved quickly to design a first-of-its-kind program for the university's curriculum. The new initiative offered real-world graphic design experience for its students – complete with input from industry-leading voices across marketing, brand, and design at PepsiCo.
"The quality of work and the dedication that the students put into the project was absolutely amazing; we were blown away," said Umi Patel, chief marketing officer with PepsiCo Beverages North America, North Division. "We are looking forward to continuing our relationship with Penn State as we move forward."
As the ripple effects of the COVID-19 pandemic continue to affect individuals, brands that offer support to those affected will receive improved consumer loyalty and brand recognition.
Image Credit: LIFEWTR, Penn State