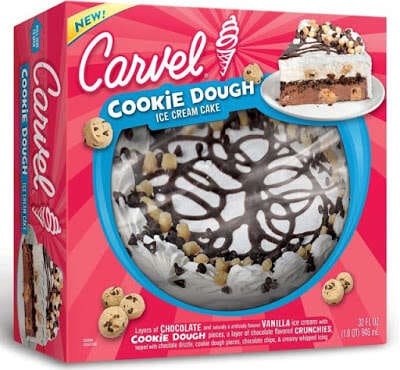 Nothing says summer like a Carvel ice cream cake and now you can get your hands on a delicious new version when the highly anticipated Carvel Cookie Dough Ice Cream Cake hit store shelves.
Carvel recently expanded its grocery store lineup with the debut of the new Carvel Cookie Dough Ice Cream Cake. Available just in time for the spring and summer seasons, the cake features vanilla and chocolate ice cream studded with rich cookie dough pieces, and a layer of Carvel's signature chocolate crunchies in the middle. The whole thing is then covered in whipped icing, chocolate drizzle, and a border of chocolate chips and cookie dough pieces.
The sweet 32-fl-oz cake is now available at grocery stores nationwide and is designed to serve six people.
Image Credit: Carvel