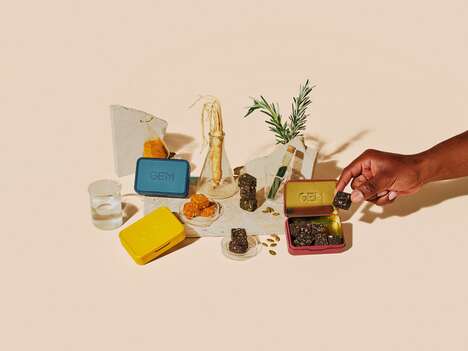 According to a recent study, stress and anxiety are at an all-time high this year and to help individuals cope, GEM launched new "anti-supplements." The Immunity, Sleep, and Calm support bites are a new function food that uses medicine to support the body's interconnected system at a cellular level.
Rather than using a synthetic pill packed with fillers and other chemicals, Gem's support bites use real food to offer a sustainable solution for long term health. The clean and effective food bites leverage the power of superfoods like "algae (spirulina, chlorella), ashwagandha, chia seeds and mushrooms to deliver nutrients that support our whole interconnected body and improve brain function, stamina, mood, and much more."
Gems three new product are comprised of food-only and include: Immunity (tumeric ginger citrus), Sleep (chocolate cherry) and Calm (banana cinnamon).
Image Credit: GEM