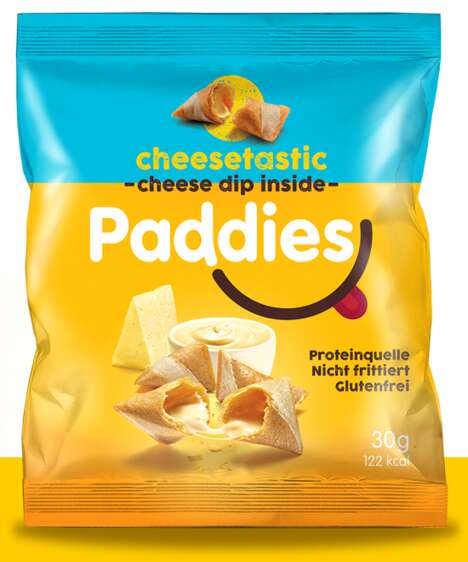 Paddies Cheesetastic are pastry puffs that are flaky and tender with creamy cheddar cheese filling on the inside. The texture-rich bites are baked with chickpea flour and cutting-edge induction technology, so that no deep-frying is needed to achieve their perfectly crispy texture.
The gluten-free snacks are prepared without palm oil and they are packed with protein thanks to the unique flour used, plus the cheese content. The product was recently recognized as one of the top innovations of ISM 2021's New Product Showcase. Perfect for at-home snacking and on-the-go occasions, the cheese-filled bites can be purchased in different sizes.
For those with a sweet tooth, the brand also offers a different take on Paddies with Toffeelicious, a variation on the snack that has salted caramel cream on the inside.