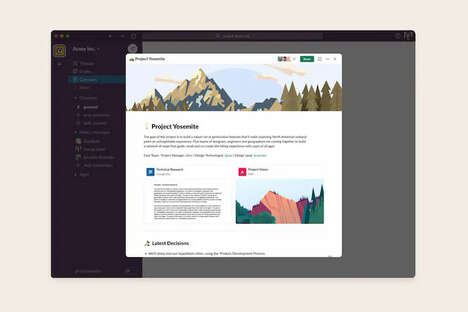 Salesforce announced that it is releasing 'Slack Canvas' for users in its early testing program. Following this testing period, though, the feature will be accessible to all users. Slack Canvas, at its core, is a real-time collaboration feature that allows each user in a chat room to work on a document simultaneously or asynchronously, if desired.
The Slack Canvas will feature a changelog that shows the time and details surrounding edits made by each participant. This is an effective workplace tool that essentially blends the convenience of services like Google Docs with real-time workplace chat apps, which is convenient as it will not demand that collaborators link to an external source, as all documents will be accessible directly from Slack.
Additionally, Slack noted that this service will be available on the Slack mobile application at launch.
Image Credit: Salesforce, Slack