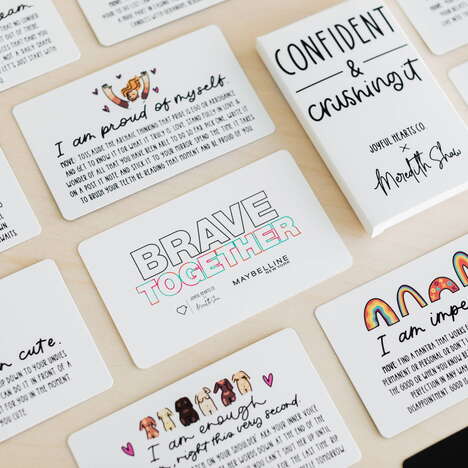 Meredith Shaw, a Canadian inclusive style expert, has joined forces with affirmation card company Joyful Hearts Co. to come up with a range of limited edition affirmation and action cads that pay homage to National Confidence Day.
The 'Confident & Crushing It' cards feature different positive messages, which aim to remind shoppers that they are enough, are worthy of love, and have the power to reach their goals—whatever they may be.
Shaw acts as the perfect partner for the cause, as she is known for her body positive activism and leadership, which she brings to each card. To inspire shoppers, Shaw and Joyful Hearts Co. include an action with each affirmation, which Shaw calls "confidence practice."
Image Credit: Meredith Shaw / Joyful Hearts Co.