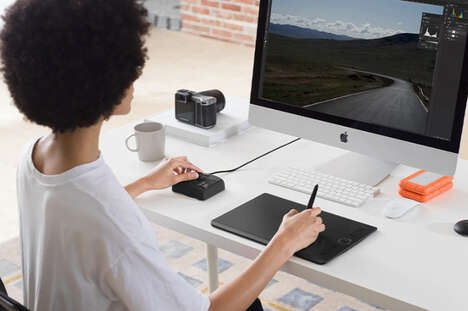 The Transcontinenta TourBox NEO controller is a customizable workstation solution for creatives and content creators alike to incorporate into their workflow.
The device features three assignable dials along with 11 buttons in seven sizes, which can all be programmed to the needs of the user seamlessly. The unit can be controlled with one hand and doesn't require the user to continuously keep their eye on it during use. This accommodates a more intuitive workflow to help users achieve more in less time.
Weighing in at 370-grams, the Transcontinenta TourBox NEO controller connects to a system via a USB-A or USB-C connection, and is great for Photoshop, Lightroom, Final Cut Pro and more. The device works seamlessly with existing keyboards to support optimized productivity.