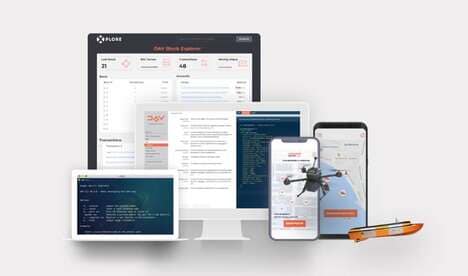 'DAV.NETWORK' is a new open-source, decentralized transportation platform based on the blockchain. DAV aims to lay the protocol and the foundation for the future of the transportation industry. Its platform allows clients and service providers, such as transit systems and commuters, or drivers and riders, to communicate directly with one another via the blockchain. This removes middle-men companies that often hike prices for services while simultaneously streamlining the consumer experience.
In the future, DAV wants to expand its services to autonomous vehicles. This includes autonomous supply chain solutions, autonomous drone deliveries, and autonomous ride-sharing or transportation systems. This is why DAV claims it is laying foundation for the industry. In the autonomous automobile future, decentralization, security, safety, and convenience are prevalent features. The DAV.NETWORK platform delivers on each of these areas. Additionally, it is easy for other companies to adopt this platform, as it is fully open-source. This means an autonomous ride-sharing service could enter the market with an established platform backend to streamline its entry.
More information on the DAV.NETWORK can be found at the startup's official website, linked above.
Image Credit: DAV