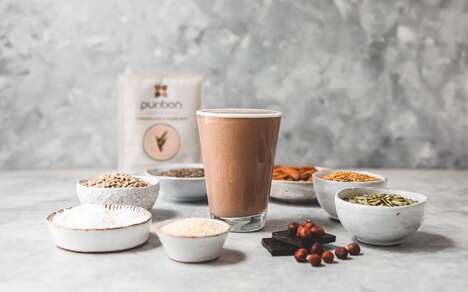 The Purition Chocolate Hazelnut Nutrition Blend is the latest flavor from the UK-based brand that aims to offer consumers a flavorful experience that doesn't skimp when it comes to function. The product is infused with a range of high-quality nutritional ingredients and can be used for creating a number of recipes or enhancing foods with a bit more nutritional heft. This includes being stirred into yogurts, shakes, smoothies and more.
The Purition Chocolate Hazelnut Nutrition Blend was touted by Founder Edward Taylor who said, "Almost everyone loves chocolate and hazelnut, but it often comes at the expense of a high sugar load. We wanted to offer consumers a healthier way to enjoy this classic flavour combo."
The nutritional supplement is being launched in April at retailers including Morrisons, Ocado and Holland & Barrett.