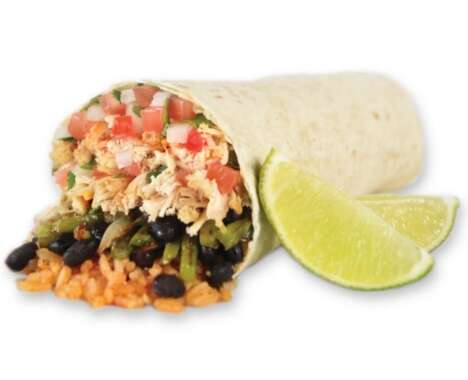 You never have to choose between a burrito and fajitas again with the debut of Chronic Taco's new Fajita Burrito.
Just as the name suggests, the Fajita Burrito is a cross between sizzling fajitas and a travel-friendly burrito. To make this culinar mashup happen, Chronic Taco combined marinated shredded chicken breast with Spanish rice, grilled fajita veggies like green peppers, black beans, cheese, and salsa. Naturally, the whole thing is wrapped up in a 13-inch flour tortilla. The result is a dish that packs all the flavor of grilled fajitas, but with the natural portability of a burrito.
The new Fajita Burrito can currently be found at participating Chronic Tacos restaurant locations across the United States and Canada for just a limited time.
Image Credit: Chronic Taco