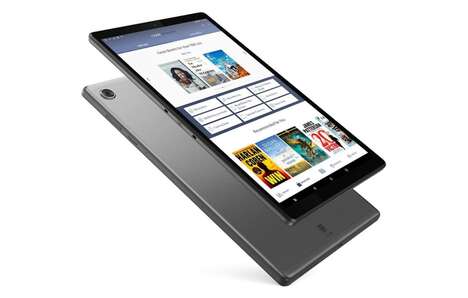 The Nook 10-inch HD Tablet has been developed by Barnes & Noble and Lenovo as a tablet that will offer users the best of both worlds when it comes to a device for accessing their favorite content, reading books and more.
The tablet features a 10.1-inch Full HD IPS display that is surrounded by relatively thin bezels to accommodate an 85% screen-to-body radio, while also providing TÜV Rheinland eye-friendly certification. This will ensure that blue light is kept low to make the tablet perfect for reading a range of content on the screen.
The Nook 10-inch HD Tablet weighs in at 0.9-pounds, boasts front and rear cameras, and will launch in April 2021 at a price point of $129.99. The tablet is rated for up to 10-hours of use per charge.
Image Credit: Barnes & Noble