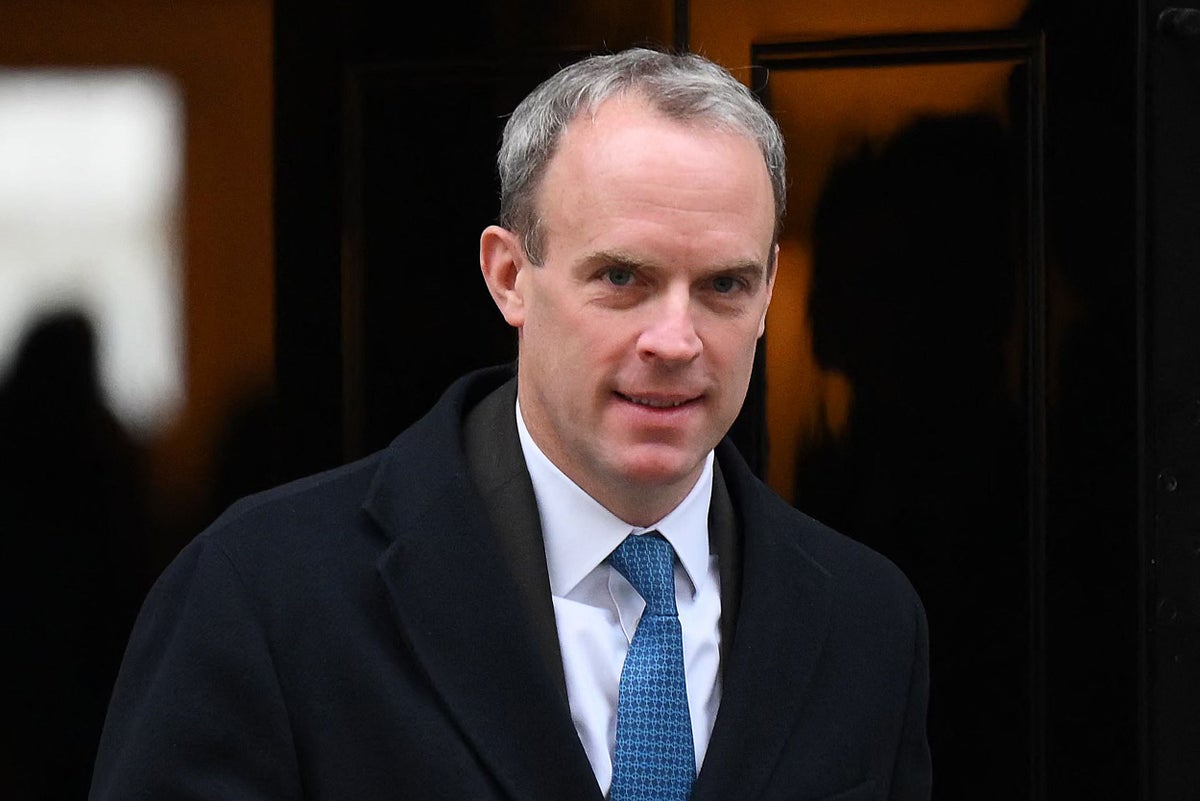 Towards the end of 2016, in a very febrile environment unleashed by the Brexit referendum, I was the lead claimant in a judicial review about Brexit. This case sought clarification from the court on whether the government could trigger Article 50 to exit the European Union without parliamentary approval.
Having not been a politician or political commentator, the media rounds that ensued were quite terrifying. I had, however, worked in financial services since 1996, so had encountered my fair share of bullies and misogynists. In 2010, I started a campaign to stop the dubious behaviours that led to the global financial crisis in 2008 and had encountered a fair amount of intellectual dishonesty.
The call came to appear on the BBC's Today programme. I would be on with a Tory MP, Dominic Raab. I hit Google and found out that he was an arch Brexiteer and a lawyer. I thought we would have a robust but reasonable conversation about the merits of the case. How wrong I was.
We were sitting next to each other in the studio. The presenters introduced the case and turned to Raab, who launched into an abusive attack on me: I was a rich woman going against the will of the people; my challenge was a rather naked attempt to steal the referendum by the back door. My nervousness suddenly disappeared. I turned to him and said: "Mr Raab, have you read my case?"
His face was full of fury. The debate was won.
As we made our way out of the studio, the young runner showed us to the lift and said he would meet us downstairs. As the doors closed, Raab stared at me and said: "I can't make up my mind if you're naive, got too much money or just stupid. Just because you have deep pockets and friends in high legal places you think you can just go to court to stop the will of the people."
I was stunned and stayed quiet.
The doors opened and the young man told me my car was just outside. Raab barked at the young man: "Where's my car?"
The young man replied that they hadn't been asked to arrange a car and that maybe Raab's office had organised one instead. Raab was furious and shouted at the young man: "Go get me a f***ing car."
The young man was shaking, I was even more shocked. I said "thank you" to the young man and suggested he went back inside and let Raab call his team. I went home and recounted the entire experience to my family.
Raab was aggressive and intimidating, and I was bullied and demeaned. This was an aggressive male expressing seemingly misogynistic behaviour. This sort of behaviour is not acceptable from anyone, especially not from a powerful, influential politician.
On 11 January 2018, I was invited to be on the BBC Question Time panel with Raab. He was housing minister at the time. The comedian Nish Kumar, Labour MP Dawn Butler, and Piers Morgan were also guests.
I didn't have a media team, so for moral support my husband and elder brother accompanied me – not least because it was at the height of the abuse and death threats I was receiving. Nish was in make-up; Dawn and Piers had not yet arrived.
Raab entered with two of his team and made a beeline to my brother – a serious-looking, bespectacled, very short-haired doctor – and said, "I am Dominic Raab, look forward to being on the panel with you tonight" with that grin he does. I looked up from the papers I was reviewing in preparation. My brother was taken aback and said, "do you think I'm Nish Kumar? We're not all the same, you know?"
These personal encounters with Raab lead me to believe the 24 or more claims of bullying, misogyny and aggression against him by civil servants could be true.
Whatever happens with the inquiry, Raab should have the whip removed until the investigation is completed. But it also appears that Sunak was warned of the allegations of Raab's behaviour last summer, before he appointed him deputy prime minister and justice secretary. He should also be suspended from these jobs while the probe takes place.
The prime minister promised "integrity, professionalism and accountability at every level" in his government. Sunak must start showing courage, decisiveness and principles. Otherwise, he is no better than his predecessors and the rot in the Tory party will continue to deepen.