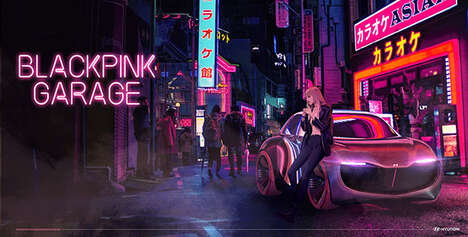 The conceptual Hyundai BLINK vehicle has been designed by Sachin Sing Tensing as part of his internship project and maintains an unexpected aesthetic that draws inspiration from the music industry.
The vehicle imagines a collaboration between K-pop artists and the automotive brand, and maintains a feminized aesthetic that is inspired by girl group Blackpink. The compact car would have a two-seater design along with signature black and pink details for avid fans to admire when seeking out a way to show off their prowess to onlookers on city streets.
The conceptual Hyundai BLINK vehicle highlights a feminized design that is youthful and fun, which would help the brand to speak to a different consumer base than the ones they usually target.