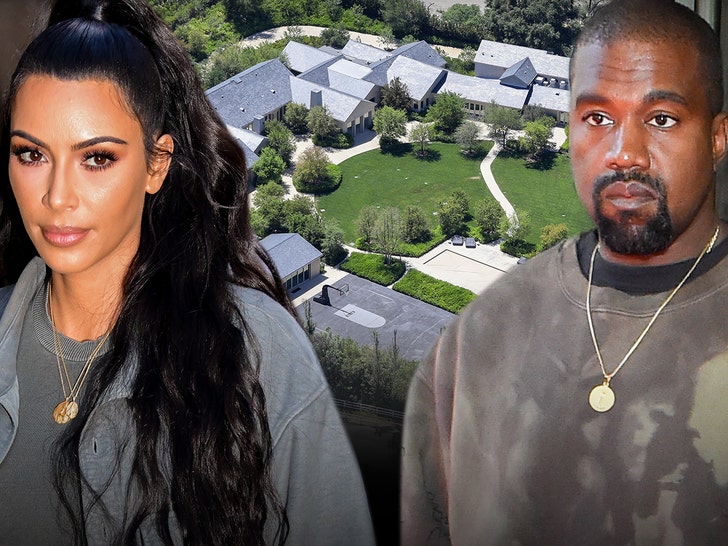 Exclusive
Kim Kardashian and Kanye West are giving their children some much-needed stability during their divorce … they're keeping their 4 kids in the only home they've ever known.
Sources close to the former couple tell TMZ … the plan is for Kim to get the family home in Hidden Hills as part of the divorce.
We're also told Kim really likes the house, so it's not like she wants to pick up stakes and move.
It's unclear where Kanye will take up his permanent residence, but it's no secret Wyoming has pretty much become his home over the last few years … it's where he's got a massive ranch, and where he moved his Yeezy brand.
TMZ broke the story … Kim filed to divorce Kanye last month after nearly 7 years of marriage, and we're told the split is amicable.
As we first told you … Kim's asking for joint legal and physical custody of the kids, and Ye is fine with the joint custody arrangement and they're both committed to co-parenting. Joint custody doesn't necessarily mean a 50/50 split — it can be whatever the parents agree to, and Kim's expected to continue caring for the children the lion's share of the time … in Hidden Hills.


www.tmz.com 2021-03-03 18:12:52