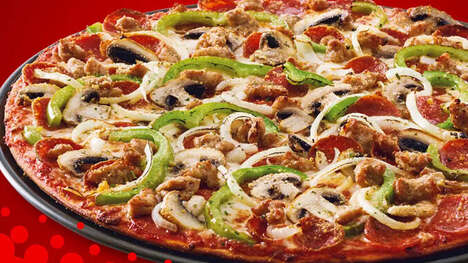 If you're looking for a gluten-free or low-carb pizza option, Red Robin has you covered with its new Cauliflower Crust Donatos Pizza.
For those unfamiliar, Donatos Pizza is a popular Ohio-based pizza business. In 2018, Donatos partnered with the casual dining chain Red Robin to sell pizzas in many of their restaurants. Now, Red Robin locations that serve Donatos Pizza are offering a new cauliflower crust option. The new crust option is available on any 10-inch pizza, which means you can pair the crust with the toppings of your choice.
The new Cauliflower Crust Donatos Pizza is available for just a limited time at select Red Robin locations nationwide and can be ordered for dine-in, takeout, or delivery.
Image Credit: Red Robin