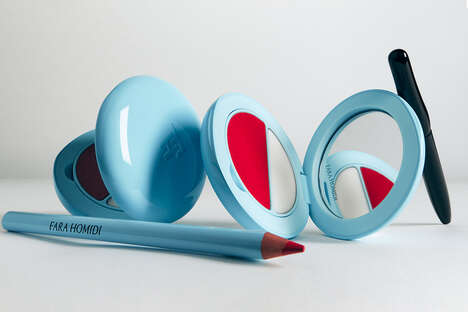 Fara Homidi has officially launched her eponymous makeup brand called Fara Homidi Beauty. The brand's debut collection will feature the 'Essential' Lip Compact, a refillable lipstick that arrives in four shades, six pencils, and comes with a lip brush for flawless application.
After building a name for herself in the fashion and makeup industries, Homidi has officially ventured into the beauty industry by forging her brand from the ground up. Fara Homidi Beauty focuses on "creating products that have been lovingly curated using sustainable methods and intelligently sourced ingredients," fusing the founder's cultural influence with an eco-friendly production method.
The 'Essential' Lip Compact from Fara Homidi Beauty retails for $88 USD and is available on the brand's website.
Image Credit: Fara Homidi Beauty, hypebae, farahomidi