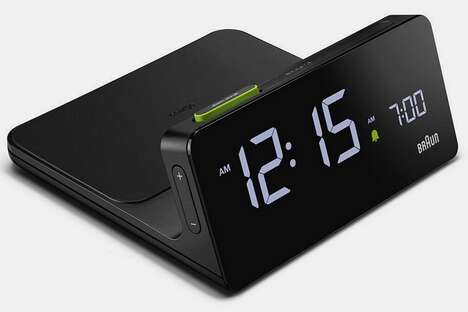 The Braun BC21 travel alarm clock is a modernized take on the classic Braun DN40 from 1976 that will provide consumers with a way to enjoy the aesthetics of yesteryear with the features of today.
The clock maintains a slim form factor that puts a clear LCD display right in view to let users easily keep up with what time it is as well as alarm settings. The rear section of the clock is paired with a Qi-enabled wireless charging pad that will pump out up to 10W of power to charge smartphones or other compatible devices.
The Braun BC21 travel alarm clock maintains a minimalist design that is perfect for placement on a nightstand for everyday use.