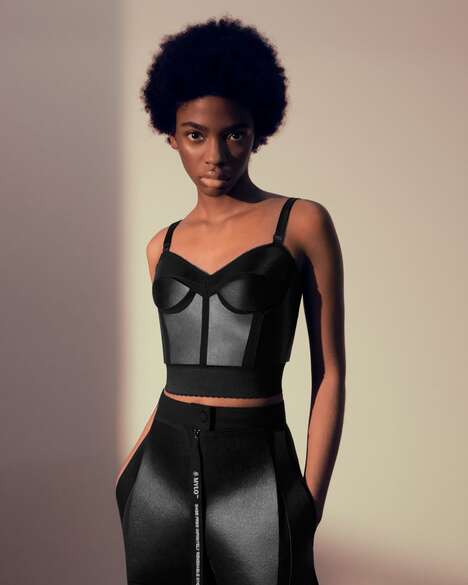 In an effort to foster a "kinder fashion industry," fashion designer and eco-activist Stella McCartney recently launched a two-piece outfit made using a leather alternative grown from mycelium. The feat has turned the designer into one of the first in luxury fashion to leverage the biomaterial in wearable pieces.
Created in a jet-black colorway, the ensemble boasts a bustier as well as matching trousers for an avant-garde and chic aesthetic. The pants were made from recycled nylon scuba while the top boasts panels of the mushroom leather layered on top to create a "structured finish almost like armour."
Thanks to a partnership between McCartney, Adidas and Gucci parent company Kering, mycelium leather is now at a large enough scale to use in production for mass use.
Image Credit: Stella McCartney