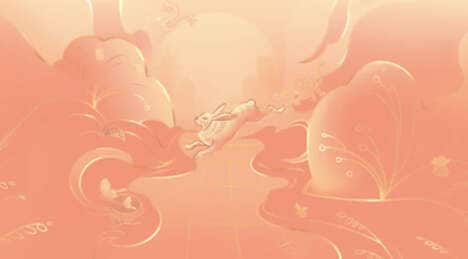 From physical products to virtual activations, Meta's Messenger is the latest to mark the coming Lunar New Year with a Chinese zodiac-themed chat background. Since 2023 is the Year of the Rabbit, the aesthetic incorporates a rabbit motif, of course. This year, the date falls on January 22nd.
In addition to the chat background, the conversation's emoji in Messenger will also automatically change to a red envelope. This hints at the Lunar New Year tradition of giving a red envelope to friends and family during the holiday, which symbolizes good wishes and luck for the new year. Messenger also includes "three Lunar New Year word effects."
The playful Chinese zodiac-inspired chat background and its accompanying features can be easily activated in the app through the theme menu option on the Messenger settings menu.
Image Credit: Meta