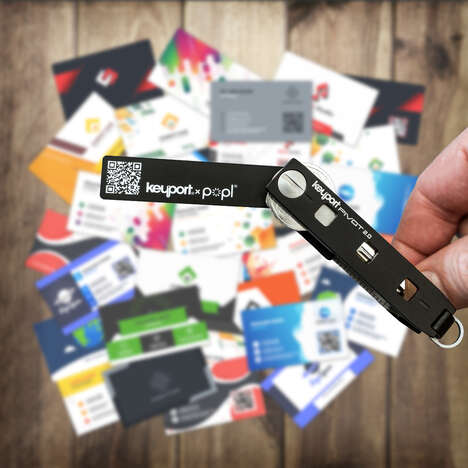 The Popl x Keyport Digital ME Key™ electronic business card eliminates the need to carry expensive and frequently outdated paper business cards. Now you can carry an NFC enabled Keyport and keychain compatible alternative that will ensure you taking your networking to the next level and make a memorable first impression.
At only 2.76″ x 0.59″ x 0.4″ (70mm x 15mm x 1mm) and weighing less than 0.1 oz, the Popl x Keyport Digital ME Key allows you to build your brand and easily share it with others. You simply tap the Digital ME Key onto any NFC enabled phone to share your profile. If the recipient's phone is not NFC enabled, you can use the QR code printed on your Digital Me Key for access.
Designed in partnership with Popl, the leading digital business card platform for teams and individuals, the Digital ME Key comes with the ability to create a Popl account and does not require a subscription in order to use and benefit from Popl's network. Popl does offer Pro and Popl Teams subscriptions for additional business features and boasts an impressive list of over 4,000 integrations.
Image Credit: Keyport, Inc.