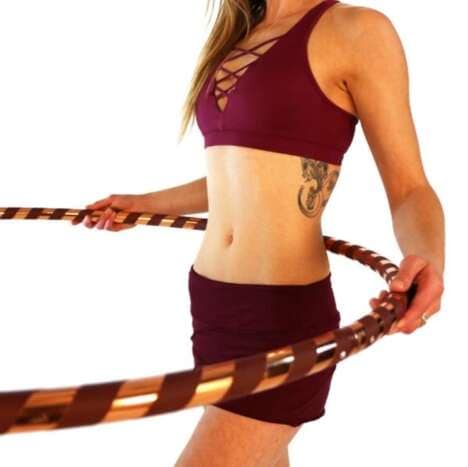 As the at-home exercise becomes more popular for many consumers due to shelter-in-place restrictions and the closure of fitness centers, brands like The Spinsterz are helping consumers remain active at home with the Ultimate Beginner Hoop for Novices.
This kit includes a large weighted hula hoop that's ideal for beginners just learning the ropes. The device was designed to support a healthy heart by isolating the abs and is suited for individuals between the ages of 18 – 88. It's made of a heavy-duty polyethylene pipe that is the optimal combination of weight, size and durability for beginning hoopers.
The Spinsterz recommends that users begin by using the weighted hoop 8 minutes per day for optimal results.