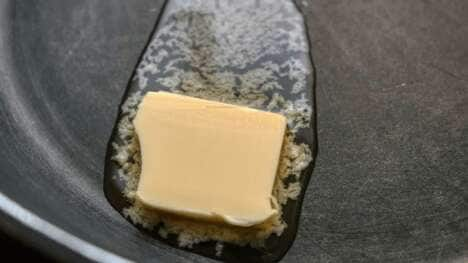 CUBIQ Foods, the "Barcelona-based food tech startup that promotes sustainability, human health, and animal welfare," is aiming to create plant-based "fats" to replace traditional animal fat. The brand offers vegan 'SMART FAT,' a product designed to elevate the flavor of low-fat vegetable, animal, or cultivated proteins. The product boasts less saturated fat and fewer calories than traditional animal-based fats while using sustainable ingredients.
"Sustainable omega-3 and vegan healthier fats inspire our team and partners," said Montefeltro. "We are ready to deliver a new generation of nutritious, healthy, and accessible products at an industrial scale by the end of this year."
CUBIQ Foods' SMART FAT will appeal to vegans and flexitarian consumers alike who are aiming to lead a sustainable lifestyle.
Image Credit: CUBIQ Foods