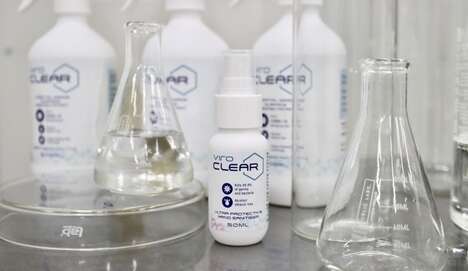 ViroCLEAR is an alcohol-free disinfectant that relies on native plant extracts and it's said to rapidly kill germs, bacteria and viruses seven times faster than other products on the market. Within 90 seconds, the product targets contaminants but it does so in a non-toxic and non-irritating way that's gentle on skin.
The formula relies on native plant extracts like lemon bush and chamomile, which supercharge the efficacy of the active ingredient. Thanks to the product's alcohol-free formula, common concerns like dryness and skin irritations are not concerns, especially for those with sensitive skin.
The innovative product promises to be of value for health facilities, schools and large venues that need fast-acting surface disinfectants.