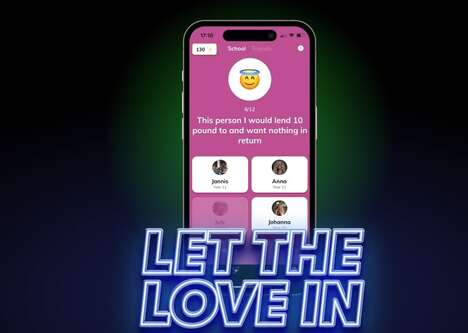 'SLAY.cool,' or just 'SLAY,' is a new positivity-focused social media application that promotes lighthearted, healthy online interactions. The platform gamifies its experiences through encouraging polls, which pose various questions related to a user's friends. The questions will ask, for example, "Who can't be stopped on the dance floor?" and under the question there will be tiles correlating to the user's friends. When the user chooses which friend, they can tap the tile, and another question will be presented.
The positivity part comes into play on the other end. When a person is selected as a question's answer, they will be notified that someone chose them for the specific question. However, the exact name of the person who answered the question is kept anonymous, which helps stave off negativity and jealousy, ensuring all interactions are lighthearted, positive, and compliment-focused.
The SLAY platform recently raised €2.5 million, or roughly $2.7 million USD, in pre-seed funding.
Image Credit: SLAY