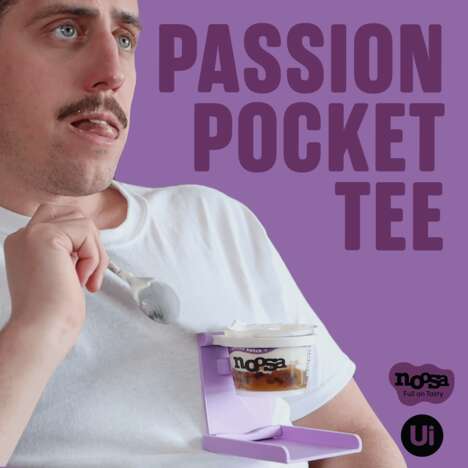 This Valentine's Day, noosa yoghurt–the brand beloved for its delicious, velvety yogurt made with natural ingredients and whole milk–recently joined forces with Matty Benedetto of Unnecessary Inventions–the creator behind the 'Pizza Fanny Pack' and the 'Vote from Home Booth'–to create a collection of quirky Valentine's "gadgets" for fans to enjoy.
These thoughtful products will help users enjoy yogurt in a socially distance way. The collection includes the Yoguzzi, the Passion Pocket Tee, the Pupsicle, the Socially Disanced Spoon, the Hidden Desires Smoothie Holder, the Mine & Yours Tub Splitter, and the Lovers Double Spoon.
To get your hands on these quirky products, noosa fans can enter to win their very own "Yoguzzi" gadget by visiting nossa yoghurt's website.
Image Credit: noosa yoghurt, Unnecessary Inventions