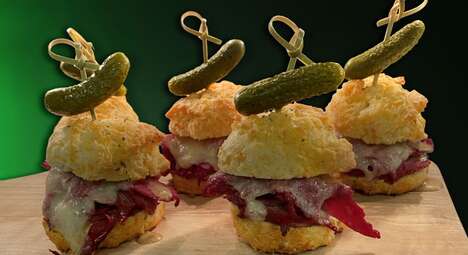 A new Red Lobster St. Patrick's Day promotion has been unveiled ahead of the upcoming Irish celebrations, which gives fans of the restaurant chain the chance to create their own sweet and savory dishes with their loved ones from the comfort of their own homes.
A variety of menu cards can be downloaded from the Red Lobster website, which breakdown the necessary ingredients that fans will need to replicate a dish at home, with plenty of accessible cooking tips that will make even beginner home chefs feel like pros.
A few examples of the dishes that are available include Red Lobster's delicious Cheddar Bay Biscuits and classic seafood offerings. For a festive dessert, fans can try out the Cheddar Bay Biscuit Mint Chip Ice Cream Sandwich, which features a delectable combination of mint chip ice cream sandwiched between a savory buttery biscuit.
Image Credit: Red Lobster