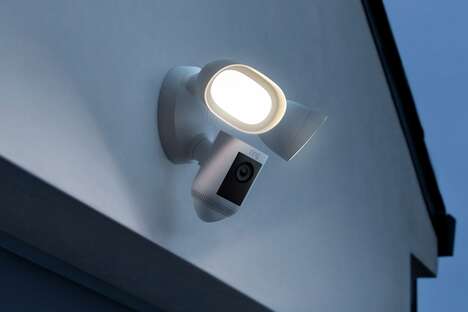 The Ring Floodlight Cam Wired Pro is a hardwired security solution for homeowners looking to maximize the connected nature of their property and enhance their own peace of mind.
The unit works by being installed into existing electrical boxes where an outdoor light is present to immediately add in advanced monitoring. The unit will thus capture 1080p footage up to 30-feet away with a 270-degree field-of-view and automatically alert the user if it detects anything out of the ordinary instead of constantly sending notifications about motion.
The Ring Floodlight Cam Wired Pro is integrated with a pair of 2,000-lumen floodlights that will automatically turn on when an intruder is detected. The lights can also be remotely triggered along with a 110-decibel siren to scare off intruders.