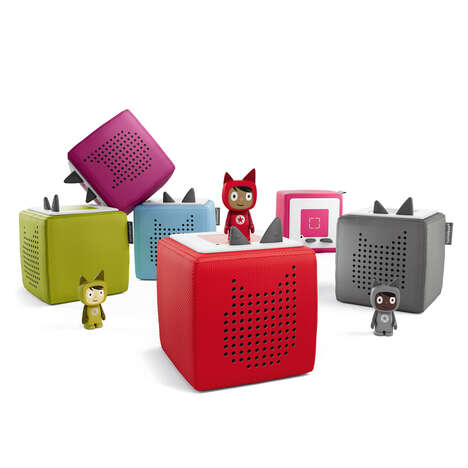 The TonieBox is a screen-less listening toy for children that plays stories and songs. After launching in Europe, the toy has made its US debut. The interactive audio system consists of the Toniebox, a speaker, and the Tonies—which are collectible characters. Chrildren can place a character on the top of the box, and with the help of an RFID reader, the story related to the character will begin to unfold.
The TonieBox is a great way to stimulate children's curiosity and keep them entertained for hours without putting them in front of a screen. The simplicity of the device even allows toddlers to pick and choose a magical audio adventure, supporting autonomous and active play. There are also Creative Tonies figures that come blank, which allows parents to record up to 90 minutes of their own story.
By encouraging children to tap onto their imaginations, the TonieBox builds the grounds for a healthy love for books and storytelling.
Image Credit: Tonies