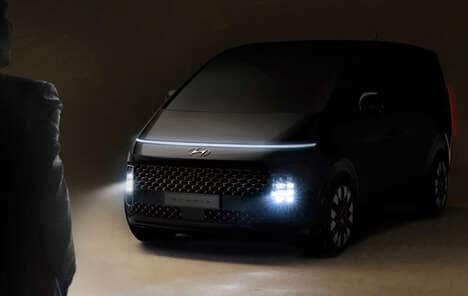 The conceptual Hyundai 'STARIA' has been unveiled by the automotive brand as a reimagining of the minivan to help push it into the future, while keeping a focus on the needs of today's drivers.
The minivan features a spaceship-inspired aesthetic that is achieved with a horizontal LED headlight on the front to give it a truly futuristic appeal. The headlamps are positioned below this light, while the rear lights are positioned elegantly and nondescriptly on the sides.
The conceptual Hyundai 'STARIA' features a well-appointed interior cabin that would provide drivers and passengers alike with a truly comfort-focused experience. This includes elevated leg rests for the rear seats, while ambient lighting helps to further enhance the futuristic feel of the vehicle when in motion.