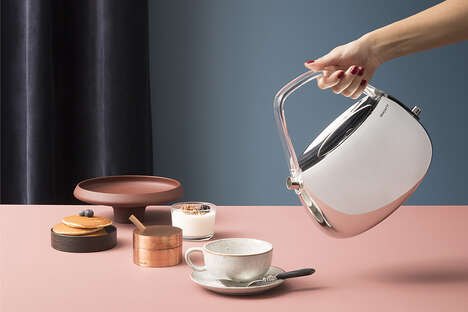 These March 2021 Art & Design trends range from chic cleaning equipment lines to fashionable home good launches.
While fashion brand KOTN's recently released home range consists of two effortlessly elegant collections — the Core Collection and Home Editorial — with an ethical focus and pieces ranging from bedding and tea towels to books, the conceptual 'Personal Dustpan' by designer Alessio Romano addresses growing consumer desires for functional home goods with a heightened aesthetic appeal. The 'Personal Dustpan' concept is a design-friendly and practical cleaning accessory and is especially relevant as more consumers spend time at home due to COVID-19, reprioritizing home renovations and projects they otherwise had little time for.
Other March 2021 Art & Design trends include the collapsible PaperLodge Cat House, a pet bed that is origami-inspired and made from sustainable cardboard. The piece can be expanded to ensure one's pet is as comfortable as possible and doubles as a sculptural decor item in any space.