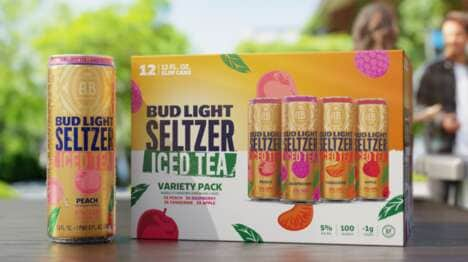 From ready-to-drink cannabis teas to summer-ready seltzer packs, this collection of June 2021 drinking innovations highlights the newest flavors on the market.
As the stay-at-home orders persist in some cities worldwide, companies want customers to bring the cocktail experience home with ready-to-drink canned options like Bud Light's Seltzer pack. The pack includes Peach Iced Tea, Raspberry Iced Tea, Tangerine Iced Tea, and Apple Iced Tea flavors for refreshing sips. Budlight's new drinks will be available in 12 oz. slim can variety 24-packs.
Other companies are gearing towards cannabis-friendly options like Ichitan Group's sugar-free terpene-infused green tea. Ichitan also uses a ready-to-drink beverage format. The company's two new tea products do not contain psychoactive substances such as cannabidiol and instead focus on the unique terpene flavors and aromas.