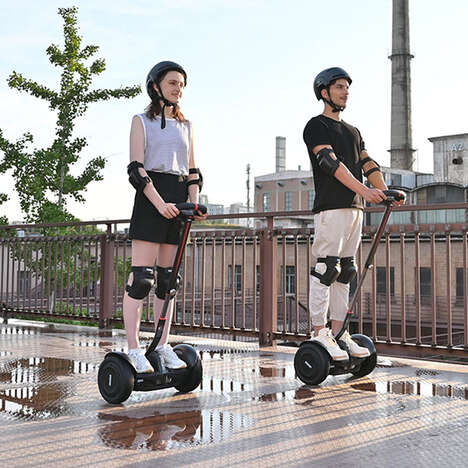 These top March 2021 eco trends offer broad insight into what's being done to help shift an array of industries towards sustainability, but also pinpoint some significant patterns across the market.
A main theme with many of the urban-focused ideas centers on ways that designers and brands alike are reimagining the experience of living in a city. This includes emissions-free transportation solutions like electric scooters and charging stations as well as ways the landscape can be changed to accommodate for a greener future like transitioning parking spaces to bike lockers (Oonee).
There's also the overarching theme of fashion and beauty going even greener seen within the March 2021 eco trends as consumers demand sustainable alternatives to some of their favorite products. This includes recycled accessories and clothing, cosmetics with plastic-free and/or reusable packaging and more.