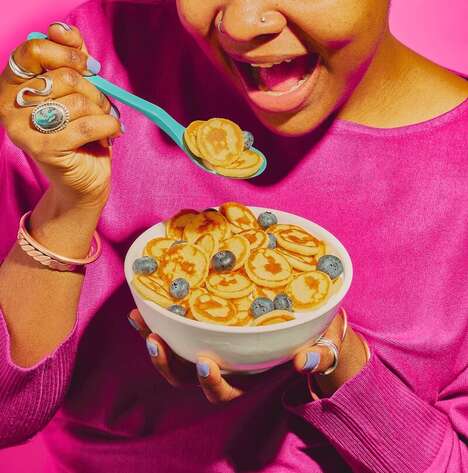 From sweet to savory, the March 2023 food round-up spotlights various mouth-watering flavor innovations.
In the sweetness category, the recent collaboration between ice cream company Häagen-Dazs and Pastry Chef Pierre Hermé calls attention to itself. The indulgent capsule draws inspiration from the flavor profile and texture of macarons, ultimately "bringing alive Paris in a pint." The Beato Chocolates Bars are another indulgence that combines delicious chocolate profiles and the aesthetic of late artist, radical and romantic Beatrice Wood for the packaging.
In terms of savory indulgences, the March 2023 food round-up highlights interesting flavor profiles like Shake Shack's new Real White Truffle Menu, as well as Hungry Howie's No-Dough Bowl—a deconstructed crustless pizza menu. This shows how QSR restaurants are experimenting with new flavor combinations and/or omissions.