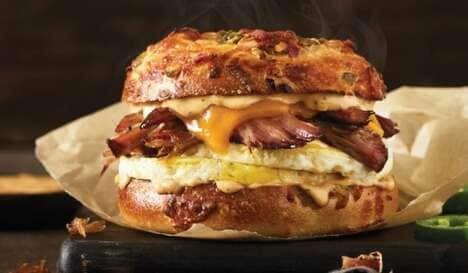 The March 2021 food trends highlight the latest menu innovations, ghost kitchen concepts, and packaged food launches.
To celebrate Valentines Day, Tinder and Deliveroo joined forces for an interactive campaign that gave local singles the chance to find a match in the area by taking part in DeliverDate. When participants ordered from one of five Wingstop restaurants, they received a QR code with their meal, which would link them to six different Tinder profiles of users who are nearby.
Stellina Pizzeria launched an Italian food vending machine in Virginia that's able to dispense bags of freshly made noodles, jars of pasta sauce, pizza, and even desserts. The vending machine was launched ahead of the restaurant's opening date, and gave fans the chance to try out some of its offerings while at home.