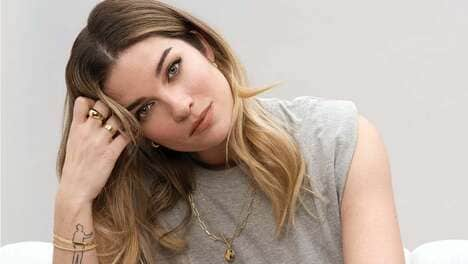 This list of March 2021 marketing trends showcase how brands are communicating and targeting their demographic through various campaigns, branding, and publicity stunts. These include fast food trading cards, empowering jewelry campaigns, and virtual nail polish salons, among others.
One noteworthy example comes from Taylor & Hart, the bespoke jewelry brand, that recently unveiled a stunning diamond-encrusted 'Haribo' ring inspired by the beloved childhood candy. The ring boasts a red ruby band with 224 diamonds, topped with an 18 karat yellow gold basket of 40 diamonds and a 2.70 karat cabochon yellow sapphire–priced at $34,300.
Another standout example from the list of March 2021 marketing trends is from Leinenkugel Summer Shandy, who crafted an "Ice Shanty" that's valued at $50,000. Leinenkugel will give one lucky fan the ultimate ice shanty – aka the "Summer Shandy Ice Shanty – that includes a built-in furnace for warmth, light therapy to tackle the winter blues, classic lake house décor, a grill for your catch of the day, and, of course, Summer Shandy.