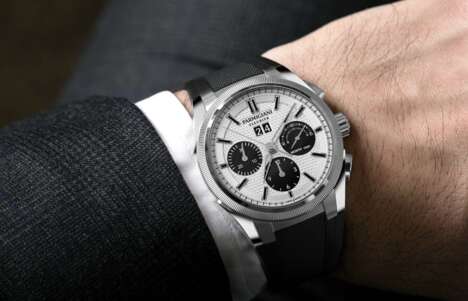 The top June 2021 luxury fashion innovations illustrate the industry's growing diversity of styles, from athletic-inspired swimwear capsules to helium-powered floating jackets. Luxury fashion heavily weaves itself around creativity to allow designers' inspiration to fly.
Andrew Kostman took this notion quite literally to design the HELIUM-10000 jacket. Engineered in Italy, this puffy jacket has helium-powered pockets that facilitate the air-floating action. Interestingly, seeing as the jacket is inflatable, it can presumably also be worn in its deflated form as a regular puffy jacket.
Emily Oberg's label Sporty & Rich collaborated with Swimwear label Solid & Striped for a less eccentric design. The creative team came up with an 80s throwback capsule collection of ribbed swimwear silhouettes to showcase the two label's combined styles.