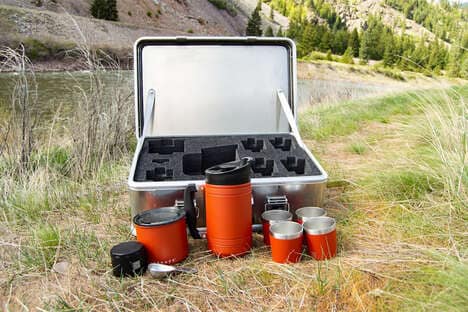 Summer is the season for outdoor dining and the June 2021 kitchen trends are packed with outdoor-friendly cooking implements.
Naturally, when consumers think of summer, they think of grilling up their favorite meats and veggies. To give everyone a chance to get in on the grilling fun, brands like GIVENEU have created communal cooking solutions. GIVENEU's Raclette Grill & Fondue Combo is a multifunctional cooking solution that features two separate heating elements for the fondue pot and the raclette, ensure that there's ample space and equipment for eight people to use the device at the same time.
Of course, outdoor cooking also extends to camping and cottage trips, and the June 2021 kitchen trends reveal that brands are finding creative ways to help consumers enjoy top-quality food and beverages, even when they don't have access to a kitchen. For instance, the BruTrek Expedition Coffee Kit from Planetary Design makes use of military-grade technology to help consumers prepare premium coffee from virtually anywhere.