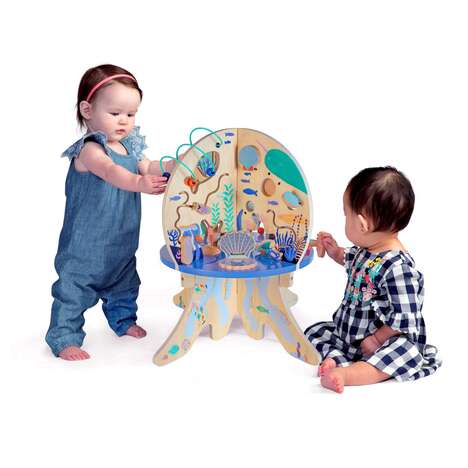 These examples of March 2021 toys range from potty training teddy bears to breakfast cereal boardgames.
When it comes to educational toys, notable examples include the 'Shroom Shroom' family friendly card game — "requiring players to be strategic as they try to make their way managing their collection of mushrooms." The game requires players to buy, sell and manage their mushroom collection while learning about money management at various levels. The Potty Train with Pinky Bear kit is another standout "designed to help toddlers learn how to use the toilet with the help of an adorable bear character." The kit was created by Toni Roberts and feature an accompanying book that children can follow along with.
The DIY "LOVE" Necklace kit from Gunner & Lux rounds off this list and is a hands-on jewelry-making set for kids of all ages. In addition to customization features, the product speaks to growing consumer desires for tech-free toys that will keep kids inspired and creative while at home during the COVID-19 pandemic.