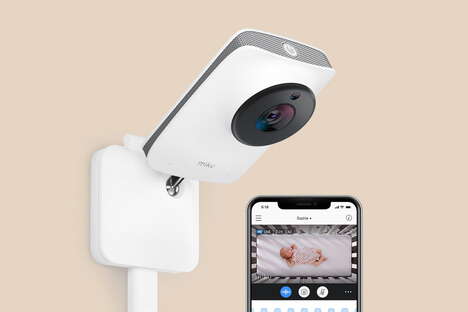 Many of the June 2021 life trends focus on functional upgrades that make life a little easier. Everyday technologies, whether digital or analog, increase the ergonomics and efficiency of daily tasks for a better user experience.
The Miku Pro Smart Baby Monitor is an advanced monitoring system that empowers parents with powerful digital tools. The monitor tracks the baby's sleeping conditions including temperature and light levels, allowing parents to optimize the sleeping experience for their child. For ease of access, the wall-mounted real-time monitor can be controlled through an integrated smartphone app.
The Gerber Shard offers a more functional tool that is small and cost-effective. The airline-safe multi-tool has several integrated mechanisms like a pry bar and a screwdriver that are designed to meet any daily challenges that may crop up. The Gerber Shard can be easily fitted on a carabiner or keyring for effortless portability.