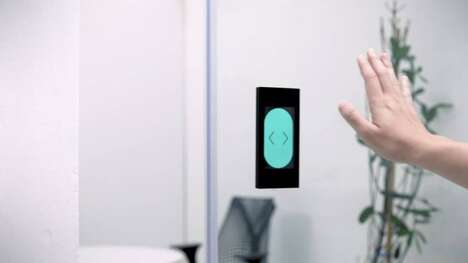 Automatic doors aren't new but are known for being sensitive to even the slightest movement that will accidentally activate them, so the Kinetic Touchless 2.0 system has been designed as a more efficient alternative.
Created by Singapore-based Stuck Design, the door makes use of a gesture control functionality that will have the person use their hands to slide it open without ever making contact. This is positioned as a more refined method of the aforementioned automatic door and will slide closed once the user is no longer controlling it.
The Kinetic Touchless 2.0 system utilizes advanced sensor technology to automatically detect the user's hand when within a certain proximity to prevent it from being accidentally activated at any point.
Image Credit: Stuck Design