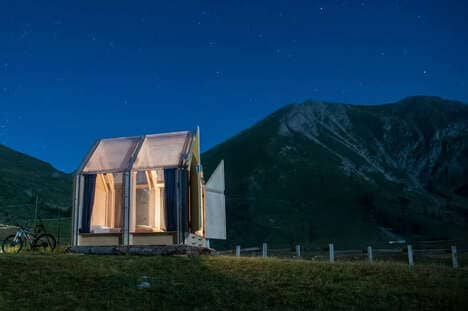 The 'Immerso' glamping cabin has been designed by Fabio Vignolo and Francesca Turnaturi as an ethereal escape for city folk to help them relax and unwind in the natural environment.
The cabin is situated in the village of Usseaux in the Piedmont region in Italy and boasts a birchwood construction outfitted with transparent cladding. This allows the cabin to maintain an open design that maximizes exterior views of the surrounding landscape without having to brave the elements. The rustic structure features minimal items on the interior with just a double bed and a small stool.
The 'Immerso' glamping cabin is equipped with curtains to provide privacy when required and is available for rental on Airbnb for $90 per night.