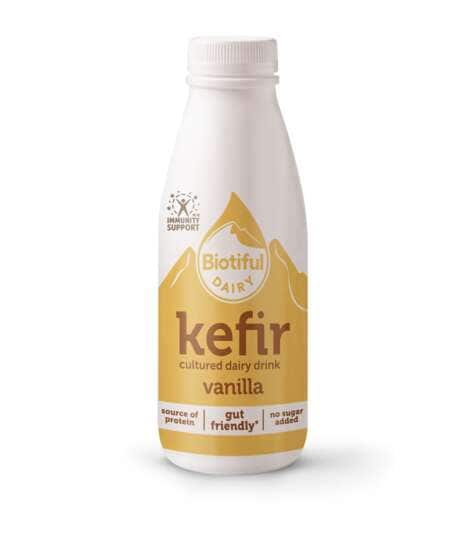 Biotiful Dairy, a health food and drink company that specializes in gut-friendly products that spotlight a fermented milk product called kefir as a key component, has updated its range of cultured milk drinks with a new Vanilla flavor.
Like the other flavors of Biotiful Kefir, the Vanilla flavor offers natural immunity support, is a source of protein and calcium, is rich in vitamins B12 and B2, has no added sugar, is free of gluten, and has absolutely no artificial colors, flavors, or preservatives.
The pre-bottled drinks can be consumed as a nutritious snack or a light meal replacement, added to a smoothie for a rich and delicious flavor, or even used for cooking with the many kefir recipes offered by Biotiful.
Image Credit: Biotiful