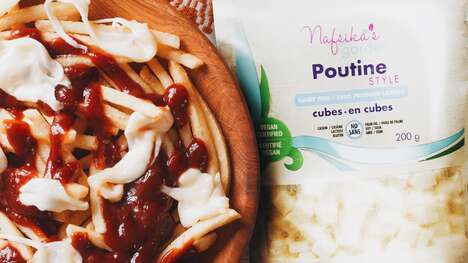 Nafsika's Garden offers a vegan poutine cheese as a part of its plant-based dairy alternative line, allowing those with food restrictions and dietary preferences that exclude dairy to still enjoy the savory French fry-based snack.
The vegan poutine cheese is sold in packets, which feature multiple servings of small cube-shaped pieces that can easily be added on top of a variety of dishes. The cheese can be enjoyed on its own, or melted over fries and served with gravy and other classic toppings for an authentic at-home poutine.
The products offered by Nafsika's Garden are currently available in eight countries, and shoppers are able to find them on more than 500 store shelves across the United States.
Image Credit: Nafsika's Inc.