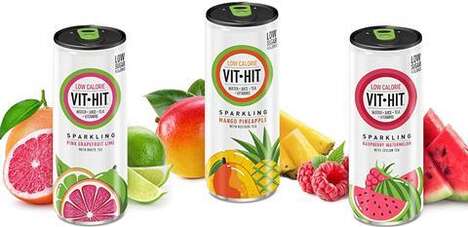 The VIT HIT Sparkling drinks have been launched by Epicurium as a new range of refreshments that will offer a tasty way to satisfy thirst, while also supporting nutritional needs.
The drinks come in three flavor options including Pink Grapefruit Lime, Mango Pineapple and Raspberry Watermelon, which are all sweetened using stevia with no added sugar in the mix. This helps the drinks to have just 40-calories each to make them a great alternative to mainstream sodas.
The VIT HIT Sparkling drinks are each packed with 100% of the recommended daily intake of eight essential vitamins to make them a functional product for quenching thirst. The product is being launched with a new promotion that will offer shoppers 20% off the refreshments for the rest of the month.