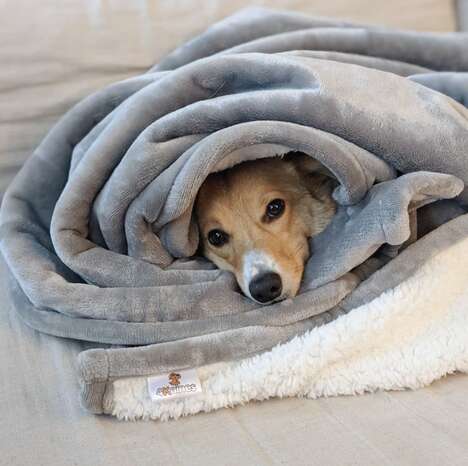 4Knines' Waterproof Plush Dog Blanket is a comfortable, protective and machine washable blanket that promises to support pets and owners alike. The pet product has one side of cozy sherpa and another of ultra-soft microvelvet, so that it provides a comfortable resting place for pets that also keeps spaces protected from fur, drool, wetness and accidents.
The waterproof pet blanket has a heavy-duty waterproof film between the sherpa and microvelvet layer that makes it totally waterproof, durable and long-lasting. Thanks to heavy-duty stitching, the blanket promises to outperform products from competitors.
This new dog-proof product from 4Knines has the potential to be used in the home or taken on the go, especially as the brand is an expert in creating vehicle seat covers.