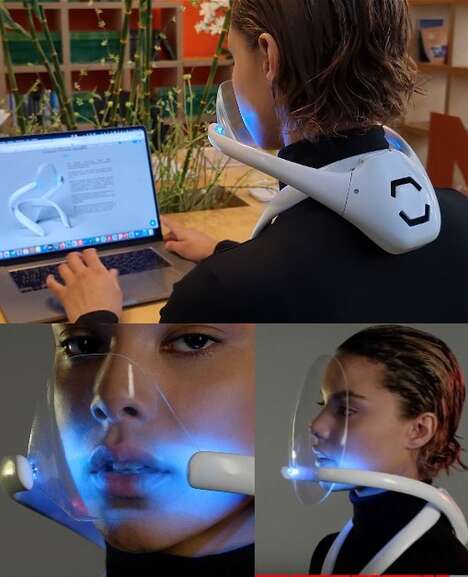 The 'Air-Ring' wearable air purifier is a futuristic accessory for use in the new normal to help wearers maintain a cleaner breathing experience when going about their daily routine.
The device works by being positioned around the neck and will go to work using N95 HEPA filters, UV-C LED technology and carbon filtration to clean the around user's face. The unit can be worn with one of two face shield styles that will offer passive or more prominent filtration capabilities to suit the needs of users seamlessly.
The 'Air-Ring' wearable air purifier will deliver up to eight-hours of use per charge and can also be recharged with a USB power bank to ensure it's always ready for use.