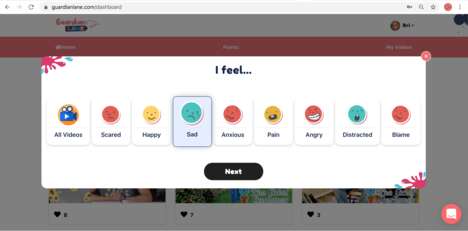 Guardian Lane is a grief platform that was launched by Kristina Jones, who after losing her father to cancer when she was just 7 years old, wanted to create a social healing network to help youth grapple with the emotional tolls such devastating losses bring.
Guardian Lane allows kids and teens to share, watch, and create creative projects that surround the theme of grief and help them to better understand it so that they can begin to process their own losses. The platform is totally free to use and features content that is exclusive to the community, with each video project vetted by grief counselors before it's posted.
Guardian Lane also allows users to connect with its counselors from around the world for one-on-one therapy sessions, which cost just $60 each.
Image Credit: Guardian Lane